You have to know who you are before you can define where you're trying to go.
You know what it's like to be stuck and frustrated? Maybe you feel caught in the endless cycle of fear about your future. It doesn't have to be that way any longer.
I believe by investing in yourself and taking time to understand your deepest needs in life you will find clear direction moving forward. I want to help you chase your dream and put the right pieces in place to see it lived out.
For years, the Birkman method has been exclusive for C-Suite Executives and high paying entrepreneurs. But I've created a way for you to receive this insightful tool to help you unpack your unknown needs and see your dream take flight.
My personal assessment will help you identify your hidden needs that are key for you to live your best life. If you don't understand yourself, you'll always be living in a state of confusion and uncertainty. Let's unpack those together and take the right steps to move your dream forward.

Usual
This circles defines how you show up as your normal self. When you are at your best, you operate in this way.

Need
This circle defines what you need to live your dream. Many of these are impossible to know without proper help. Stress
This circle defines how you show up when your needs go unmet. Interests
This circle defines what energizes you, and keeps you motivated to move forward.
When you don't truly know yourself, you are limited in moving your dream forward and continually operating as your best self and full of energy. When you have a full understanding of who you are, you will have the ability to clearly identify the path ahead. You'll be able to understand who and what you need to surround yourself with to achieve your greatest desires in life.
Regaining Control of
Life
I believe my process will help you take great strides in moving your life forward and directly deal with the feelings of frustration and getting unstuck. Let's punch fear in the face together and go chase those dreams that you've always wanted to live out.
Kind Words from Customers
"The Birkman allows you to know what gives you energy, and what drains your energy. High performance can't happen unless we stay in an energy-filled zone"

Jeff Eaton

President at Jeff Eaton Insurance Agency Inc.
"Jim has been an invaluable resource in my pursuit of starting a small business. He helps provide structure for your thoughts, ideas and dreams and helps you create real, attainable goals to move you forward. If you are feeling stagnant, frustrated, or unfocused in your pursuits; I can promise you Jim will help put things in perspective and before you know it, you will be feeling optimistic and motivated. I feel a new energy and excitement as I move forward into what I have been dreaming about doing for so long and I couldn't be doing it without Jim."

Michelle Nace

Personal Stylist
"Jim has helped me so much through our leadership coaching sessions. He strikes such a great balance of listening, asking great questions, and providing actionable ideas. We started out with the Birkman assessment but there was so much more that Jim brought into the sessions. I can say that the time and money spent was more than worth the investment and highly recommend Jim to anyone who wants to improve their effectiveness."

Matt Bayne

Experienced Operational Risk & Pipeline Integrity Leader
"I recently completed a coaching session with Jim Moss. It was one of the best things that I've done to get direction for my career and my life. Jim stepped me through the Birkman program and guided me in figuring out what I wanted career wise, but also what I wanted in other areas of my life. I felt that Jim did not dictate the direction that he saw for me, but instead asked the questions and gave me the tools to figure out what I wanted for myself. All along the way I felt like he listened to me and really cared about helping me set and achieve my goals. I would recommend Jim Moss, 320Coach, and the Birkman program to anyone wanting to be proactive about knowing themselves, knowing what they want, and setting goals to get there."

Andrew Rose

Project Engineer at Helmerich & Payne
"Jim is an anointed leader and coach who is a highly gifted Perspective Shaper. His character is impeccable, his mind brilliant, his delivery authentic, and his heart aligned in passionate pursuit of God's best for his clients. The uncommonly high level of coaching he provides has inspired me to never stop growing and trusting God for more in my life and leadership."

Amy Gamboian

Owner & Executive Leadership Coach at Who You Are Leadership Coaching & Consulting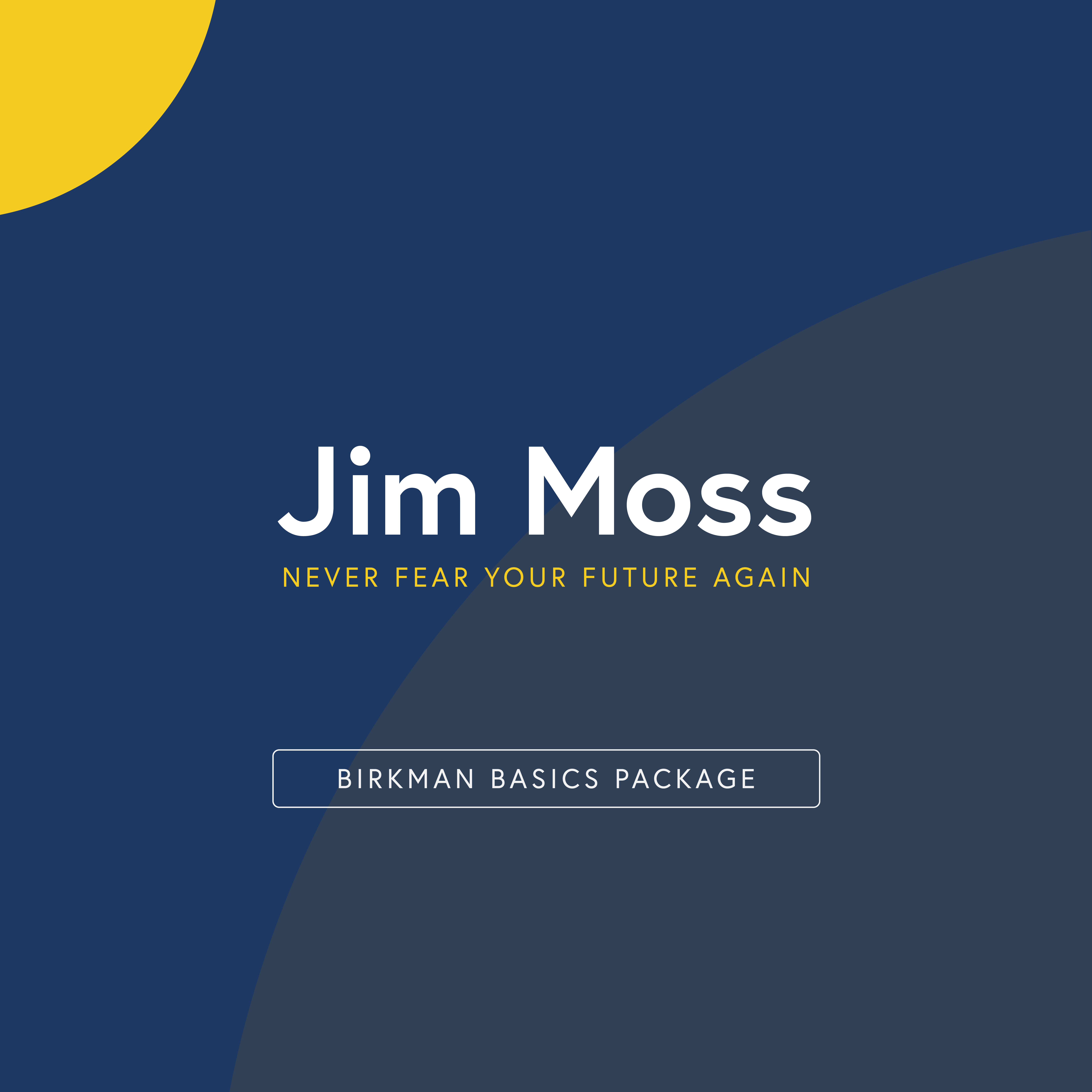 Ready to Stop Fearing Your Future?
I believe that investing in the Birkman is the first step to truly understanding yourself and finding health as you pursue your dreams. You will realize those small adjustments that will help you make strong strides as you grow.
Buy Now
*100% Secure Checkout Via Stripe